SIMONSON METHOD of TEACHER TRAINING
SMTT CERTIFICATION COURSE OUTLINE
Complete syllabus for Simonson Technique Beginner level, geared for teens and adults.
Anatomical and alignment components for each exercise. Understand what safely develops a young body and protects an adult body from injury.
Communication skills. Understand how a student learns, more right or left brain dominant? Teach an exercise (verbally and physically) in a way that reaches all students immediately, no matter which brain dominance a student employs.
SMTT certification programs are offered as group courses nationally, internationally, or, privately.
Teachers: Lynn Simonson, Teresa Perez Ceccon.
Info: This email address is being protected from spambots. You need JavaScript enabled to view it.
SMTT CERTIFICATION PROGRAMS 2021
August 8-14, 2021 ROCKPORT, MA
INTERNATIONAL, IN ENGLISH
TAUGHT BY LYNN SIMONSON
US $ 1500.
Info: This email address is being protected from spambots. You need JavaScript enabled to view it.
www.lynnsimonson.com
SMTT Certification Course
Private cabin for each person (additional charge)
Course size limited to 6
SAFE outdoor spaces & studio with 2 doors, windows open, 4 sides
Retreat site: www.windhover.org (10 minutes walk to ocean)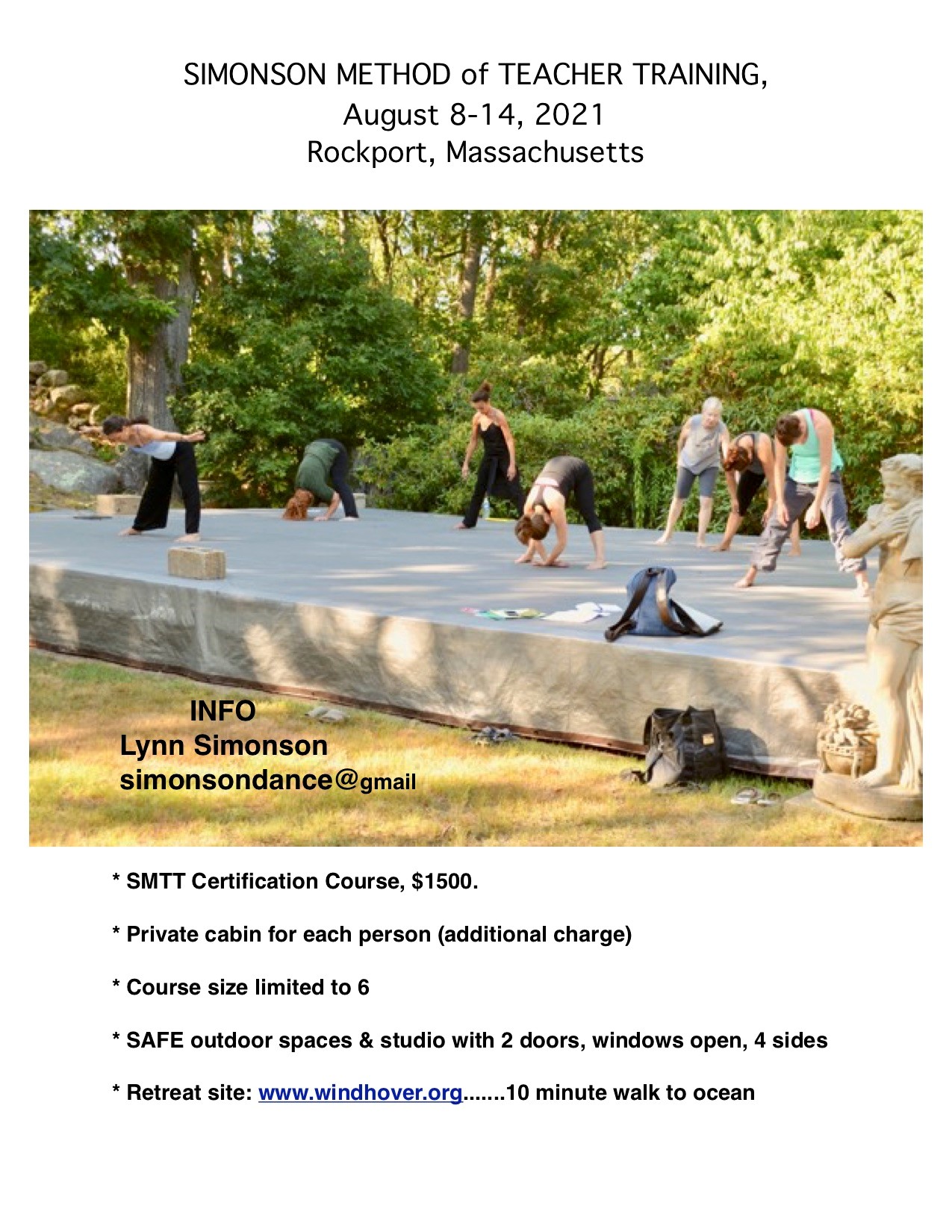 June 28-July 8, 2021 (no classes July 3 -5) NEW YORK CITY, NY
INTERNATIONAL, IN ENGLISH
TAUGHT BY TERESA PEREZ CECCON
US $ 1500.
Info: This email address is being protected from spambots. You need JavaScript enabled to view it.
www.linesofenergy.com
SMTT Certification Course
KAI Studio 160
160 Broadway New York, NY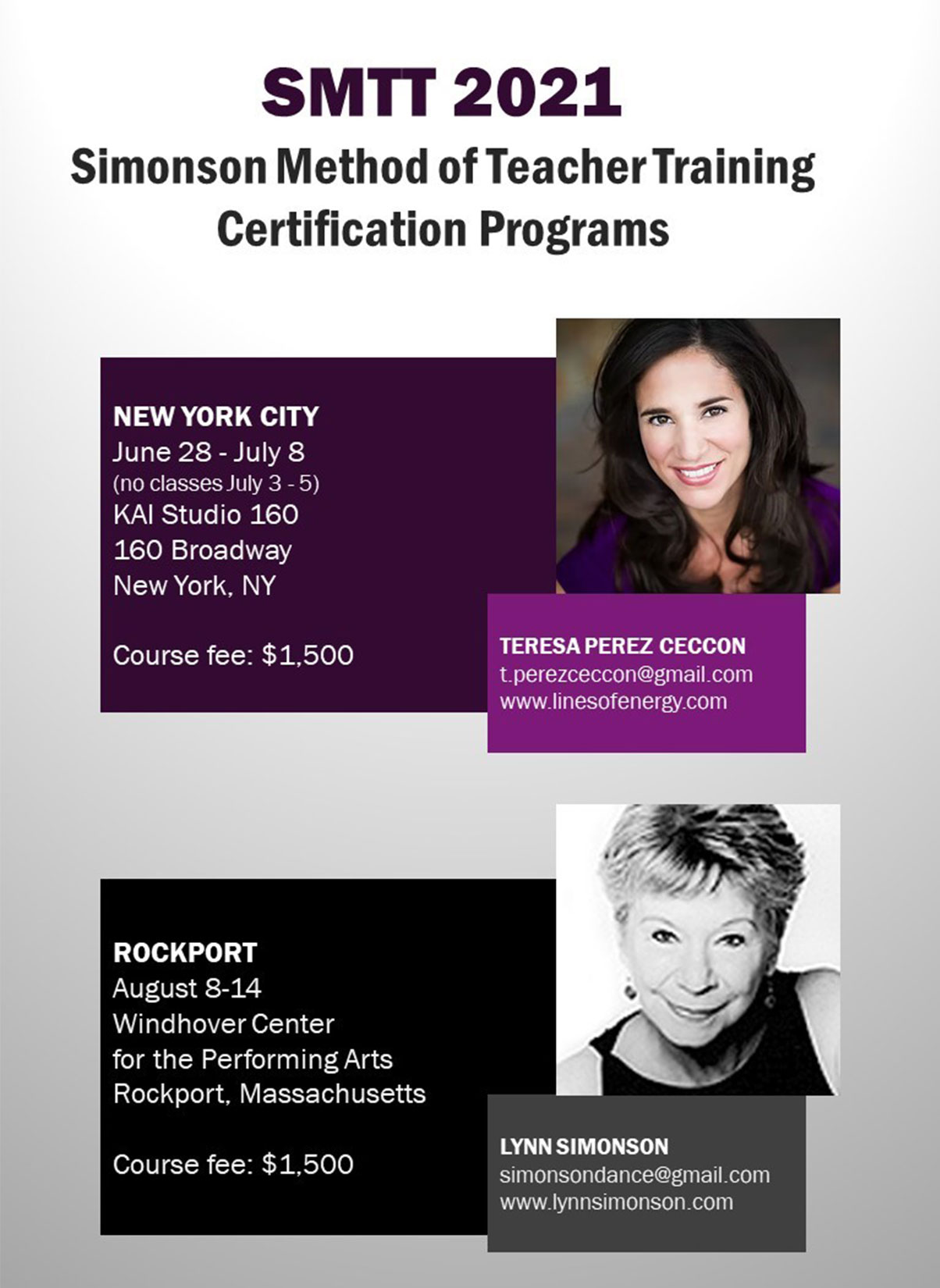 TEACHING WORKSHOPS 2020
THREE DAYS OF WORKSHOPS FOR TEACHERS
ARC PASADENA, CA
"Attentive Dance Educator", July 9, 2020
"Body Mechanics", July 10, 2020
"Teaching Seniors", July 12, 2020
TAUGHT BY LYNN SIMONSON
 
INFO: This email address is being protected from spambots. You need JavaScript enabled to view it.
Workshops can be arranged, 1-5 days, which explore the teaching principles of Simonson Technique, but applicable to whatever genre the teacher is teaching. These workshops are tailored to the specific needs of a teacher or organization. Some of the subjects covered are: recognizing incorrect alignment patterns, anatomical challenges and solutions, communication skills and practical aspects of teaching. The teachers available for workshops are Lynn Simonson, Teresa Perez and Chris Heller.